Many enthusiastic researchers are working on imSAVAR. With their research, they contribute to the success of the project. We are happy to feature a new portrait of Lukas and his great work as a clinician scientist in the field of CAR-T cell therapy.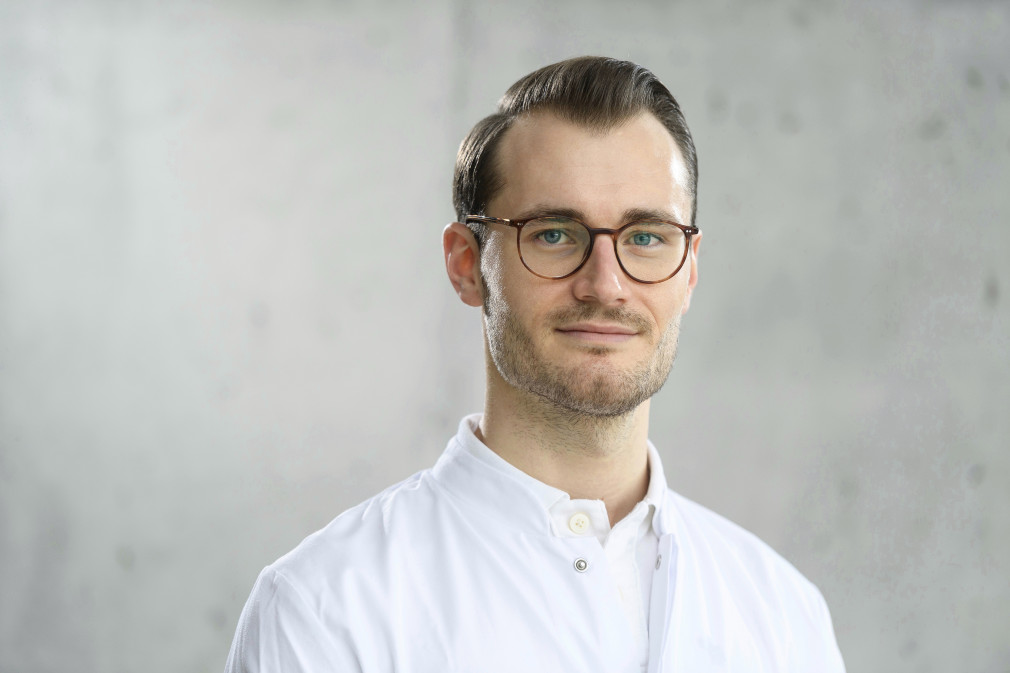 My name is Lukas Scheller, and I am a medical doctor and clinician scientist at the Department of Internal Medicine II and the lab of Michael Hudecek (Chair of Cellular Immunotherapy) at the University Hospital Würzburg. As a clinician scientist, I engage a translational approach that spans both patient care and laboratory-based research with a specific focus on developing innovative models to predict adverse outcomes of CAR-T cell therapy.
I studied medicine at the Julius-Maximilians-University of Würzburg, where my passion for experimental research led me to join the lab of Andreas Beilhack. Here, I focused on T cell migration during acute graft-versus-host disease, a severe complication after allogeneic hematopoietic stem cell transplantation. During this period, I recognized the urgent need to understand and mitigate the adverse side effects associated with cellular immunotherapies. As part of my studies, I was fortunate to complete a research fellowship at Stanford University under the guidance of Robert Negrin. I had the unique opportunity to witness treatments with cutting-edge cellular immunotherapies in the clinic and contribute to the development of novel diagnostic strategies for visualizing effector cells during allogeneic stem cell transplantation and CAR-T therapy. This experience has encouraged me to further bridge the gap between laboratory research and patient care in my subsequent clinical and research practice.
After finishing my studies, I commenced my residency for internal medicine and hematology/oncology at the Department of internal Medicine II at the University Hospital Würzburg. At the clinics, I am involved in the care of CAR-T cell patients where I can gain firsthand knowledge of the challenges and potential side effects they face. Simultaneously, I dedicate my research efforts to laboratory-based investigations aimed at deciphering the underlying mechanisms and identifying predictive models for adverse outcomes associated with CAR-T cell therapy.
Within the imSAVAR Consortium, I am enthusiastic about our mission to develop new nonclinical test systems that unravel the pathophysiological mechanisms behind adverse outcomes associated with CAR-T cell therapy. With this, we will enhance the safety and accessibility of these revolutionary therapies for individuals who have yet to benefit from them. By combining my knowledge in cellular immunotherapies, and commitment to improve patient care, I am proud to contribute to the consortium's collective efforts.